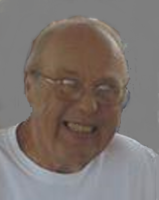 James F. Mensch
James F. Mensch of Lockport, NY passed away on Thursday, September 14, 2017 after a long hard fight. Born on June 18, 1951 in Pendleton, NY, he was the son of Charles and Beatrice Hirsch Mensch. Jim worked for General Motors and retired from Delphi after over 34 years of service. He was an avid Camel cigarette advertisement collector, liked old cars, enjoyed finding wooden nickels for his nephew, connecting with family and friends through Facebook and was an active member of the Lockport Connection.
Jim is the husband of Karen Kilbury-Mensch; brother of Nancy Fehrman, Marilyn Williams and the late Charles Mensch, Jr. and uncle of many nephews and one niece.
Family and friends are invited to a graveside service on Saturday, September 23, 2017 at 10:00 AM in Hartland Central Cemetery. Memorials may be made to American Heart Assoc., American Kidney Foundation and American Cancer Society. Condolences may be offered to the family at www.langefuneralhomeinc.com.