186 East Avenue | Lockport, New York | 14094

Pre-Arrangement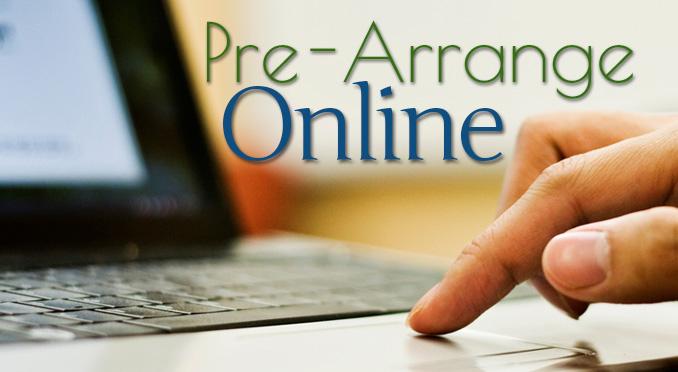 Thousands of New Yorkers are choosing to preplan / prepay their funeral and burial expenses.
Preplanning your funeral will allow you to make your own arrangements. It is a loving gesture for those you leave behind, relieving them of a decision making process at a very stressful time in their lives. You can take comfort in the fact that all the important decisions have been made. Your family can be involved in helping make decisions with you. It is a simple procedure, in most cases it can be completed in less than two hours, and allows you to select the type of services and merchandise that you desire. And, even the smallest detail can be addressed, ensuring that all of your needs and wishes are satisfied. Advanced planning makes your particular wishes known to your family. Families take comfort in knowing that their loved one's funeral reflects their wishes.
Prepaying your funeral assures that your family will not have to deal with monetary considerations. It is a fiscally responsible approach for something so important. It makes a great deal of sense to prepay funeral / burial costs, especially in New York State. Consumers can prepay for their funerals and have their money protected by what are truly the strongest laws in the nation. At Lange Funeral Home, you have several payment options. Most clients choose to prepay in full, others prefer to work out a regular payment schedule. Regardless of your decision, funds are forwarded within ten business days to a trust account established in your name with The New York State Funeral Directors Inc., Preplan funeral trust program. The program was established in 1988 and currently managers accounts for over 70,000 depositors. It is important to remember that funds are deposited in an interest bearing account where the principal and accumulated interest remain your property. Upon written request, the funeral home must advise you of the account balance, including interest. If your account is revocable, upon written request, you may withdraw the principal and interest at any time without penalty.
It is very important to note that there are special considerations in place for Medicaid and SSI applicants and recipients. Consumers who are eligible for either program are entitled to prepay their funeral expenses by setting up what is known as an irrevocable trust. These trusts allow Medicaid and SSI recipients to designate and then set aside funds for the sole purpose of paying their funeral and burial expenses. The funds, under New York State law, cannot be counted as a financial resource so your eligibility for Medicaid or SSI is not at risk. The trust is made irrevocable in order that money is available when needed and used only for funeral expenses. Because the paperwork supporting this process must meet very strict Federal and State requirements, Social Service case workers and other personnel will require evidence that the funeral arrangements exist and that they are linked to the trust account as directed by New York State Law. We have set up many irrevocable trusts for clients that were in the spend down process and would be happy to lead you through the documentation necessary to ensure that your wishes are met.
If you have any questions, we would be pleased to answer them for you. we can be contacted by telephone at 434-1081 or by email at office@langefuneralhomeinc.com.